Nicola Miller, Chair of Research Policy Committee to December 2014, writes: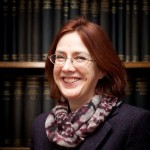 One of the key objectives of the RHS is to represent historical research and scholarship within Higher Education and other research institutions. Our Research Policy Committee monitors all issues that affect historians' research in the UK and maintains regular contacts with the research councils, the funding councils and government.  Working with other learned societies in History and cognate subjects, we advocate the interests of those engaged in historical research to public bodies and the wider society, ensuring that the views of historians are taken into account when designing and implementing research policy.  I chair the Research Policy Committee which brings together councillors and officers of the RHS, along with co-opted members from key organisations such as The National Archive.  There is also an annual joint meeting of the Research Policy Committee and the Education Policy Committee, which provides an opportunity to discuss overlapping or related policy matters, for example:  public history; open access; postgraduate training.   In addition to our monitoring and advocacy roles, we aim to provide the membership with information and guidance about policy changes that are likely to affect them.
Open Access and the REF
In recent years, the committee has been particularly active in defending the interests of historians in relation to Open Access policy, the REF, and changes to research council funding policy.  On Open Access, working with other learned societies, we have consistently expressed support for the principle – and taken steps to make its own publications OA — while seeking to ensure that historians are not disadvantaged by requirements shaped by the working practices of very different disciplines, mainly bio-medicine.  We have argued in favour of licenses that protect our intellectual property rights; embargo periods that ensure the viability of journals and learned societies; measures to ensure that UK historians are not disadvantaged by publishing overseas in journals that do not comply with UK OA policy; steps to ensure that international recruitments are not adversely affected; and provisions to protect the interests of Early Career Researchers and other historians working outside permanent academic posts.  The RHS has produced an information sheet on RCUK policy and also a report on an Open Access seminar convened with the Wellcome Trust. We will remain actively involved in advising on policy, including the possible implications for peer review, the forthcoming review of the effects of RCUK policy, and the evolving discussion about the future of monographs.
Return to main Research Policy page